SKI & LEARN…
Struggling to learn the basics? Not having fun? Not feeling confident in your skills?
Let our ACMG certified guides show you how!
These courses are designed to share our years of experience and knowledge to help you build up your skills and gain confidence when you travel in the mountains. Take the time to learn from the pros, and you will be moving through the terrain safely, with confidence and having fun on your skis.
Backcountry Ski Courses we offer…
Womens Backcountry Skills Day
Hyland Backcountry & Claire Challen have teamed up in the past to to provide a 1 day backcountry ski skills clinic. Claire is part of the Rossignol Women International Ambassador Team, an ACA-CSC Performance Level III Coach & CSIA Level III Instructor.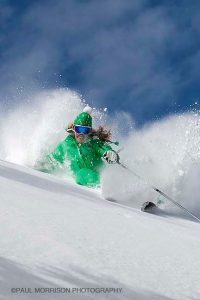 Students will be broken into 2 groups for a morning & afternoon session with each instructor learning:
1:4 Instructor Ratio
On/Off piste Downhill ski technique, tips & coaching
Backcountry tracksetting, navigation, equipment, routefinding, & avalanche coaching.
* Students should be strong Intermediate skiers to benefit from Downhill coaching sessions.
Date: Please contact me if you have a group interested
Group Size: Custom
Pricing: TBD
Intro to Backcountry Skills Training
If you are new to the backcountry, or still struggling with your gear and techniques, then this is the course for you. We will pass on our years of knowledge and experience to assist your skill development.
This 2 day course will teach new students
Equipment Selection & Application
Trip Planning
Navigation
Tracksetting & Trailbreaking
Routefinding & Terrain
Avalanche Basics
Backcountry Preparedness
Dates: Please contact me if you are interested
Group Size: Minimum 4 / Maximum 6 Students ( Private courses are available also)
Price: $350.00 + GST
REGISTER here »
Glacier Travel & Crevasse Rescue
Glacier skiing is a unique experience. Either as part of a day trip or a long ski traverse. There are many hazards in the glacier environment that skiers must be aware of – the consequences can be deadly. This course uses a mix of indoor classroom for ropework, as well as field travel for application of techniques. There is the option of a heli assist trip for the field day on a local glacier for additional cost. CONTACT US to book a custom group course »
This 2 day course teaches students:
Basic Glaciology
Equipment Selection & Application
Self Rescue
Hauling Systems
Roped Travel
and much more
Dates: Spring 2023
Group Size: Minimum 4 Students / Maximum 8
Price: $350.00 + GST
REGISTER here »
Intro to Navigation
This one day introductory course will allow you to start gaining confidence in your backcountry navigation.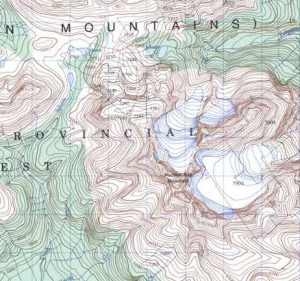 This 1 day course will teach students
Learn to read a topographical map
Learn to use a compass & altimeter
Make a route plan
GPS with phones
Digital Imagery
Dates: TBD
Group Size: Minimum 4 / Maximum 8 Students
Price: $175.00 + GST
Mountain Weather & Forecasting for the Bulkley Valley
This evening webinar will focus on some basic to intermediate weather instruction with a focus on local conditions and online weather products for forecasting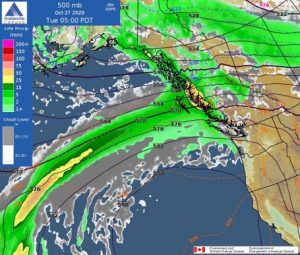 This evening course is taught by Uwe Gramman. Uwe is based in Smithers, and is a meteorologist with RWDI Consulting Engineers & Scientists. Uwe has a wealth of knowledge and is an incredible instructor. He has taught courses for the Cananadian Avalanche Association and has developed forecasting products used throughout the ski and avalanche industry.You wont be disappointed!
Course Content
Basic weather skills, with a focus on local influences
Reading a weather map
Understanding a Meteogram (Spot WX)
Online products
Relating weather to the Avalanche Hazard
Date: TBD
Time: 1800 – 2100 Zoom Webinar
Cost:
Register : info@hylandbackcountry.ca
Over the years, we have offered professional instruction in some of the following areas to assist upcoming backcountry skiers
Ski Mountaineering
Mountain Weather
Snow Profiles & Tests
Map, GPS, & Navigation
Winter Shelters & Emergency Medical Evacuations
Mentorship for Professional level training
CONTACT US to book a custom course »
2023-2024
November 24-26: AST 1, Smithers, BC
December 10-15: AST 2, Dezaiko Lodge
December 15-22: Guided Trip, Dezaiko Lodge
January 25-28: AST 2, Smithers,BC
February 2-9: Guided Trip, Burnie Glacier Chalet